Stay
Feel at home and feature a great variety of amenities to enjoy your stay
All our rooms are designed to make you feel at home and feature a variety of amenities. Our guests may choose from a variety of different locations. Some rooms are located within our ocean front area, featuring beautiful ocean views just a few steps from the beach, while others offer views to our stunning tropical gardens and beautiful pool areas. You choose which area most meets your needs and the experience you are looking for; you can´t go wrong!
Three Areas to Choose From
In the following map you can locate the different rooms of categories, so that during your visit you are always comfortable and happy to stay with us.
Slideshow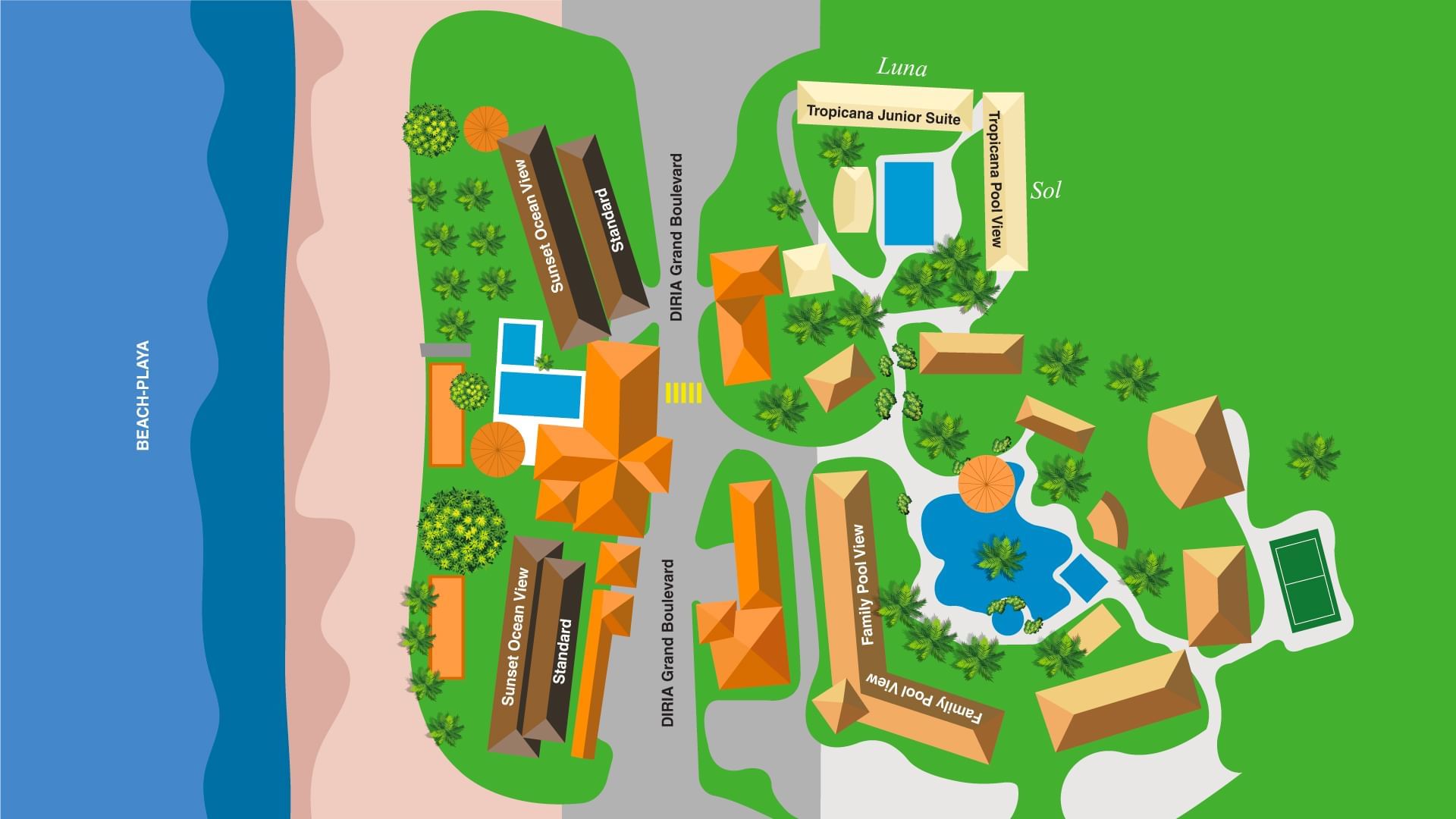 Sunset Area
Located directly on the beach, this spacious beachfront green area have been completely gardened and feauture our Sunset Oceanview pool, a kids pool and is abundant in lounge chairs for tanning and covered in plenty of shade from palm trees.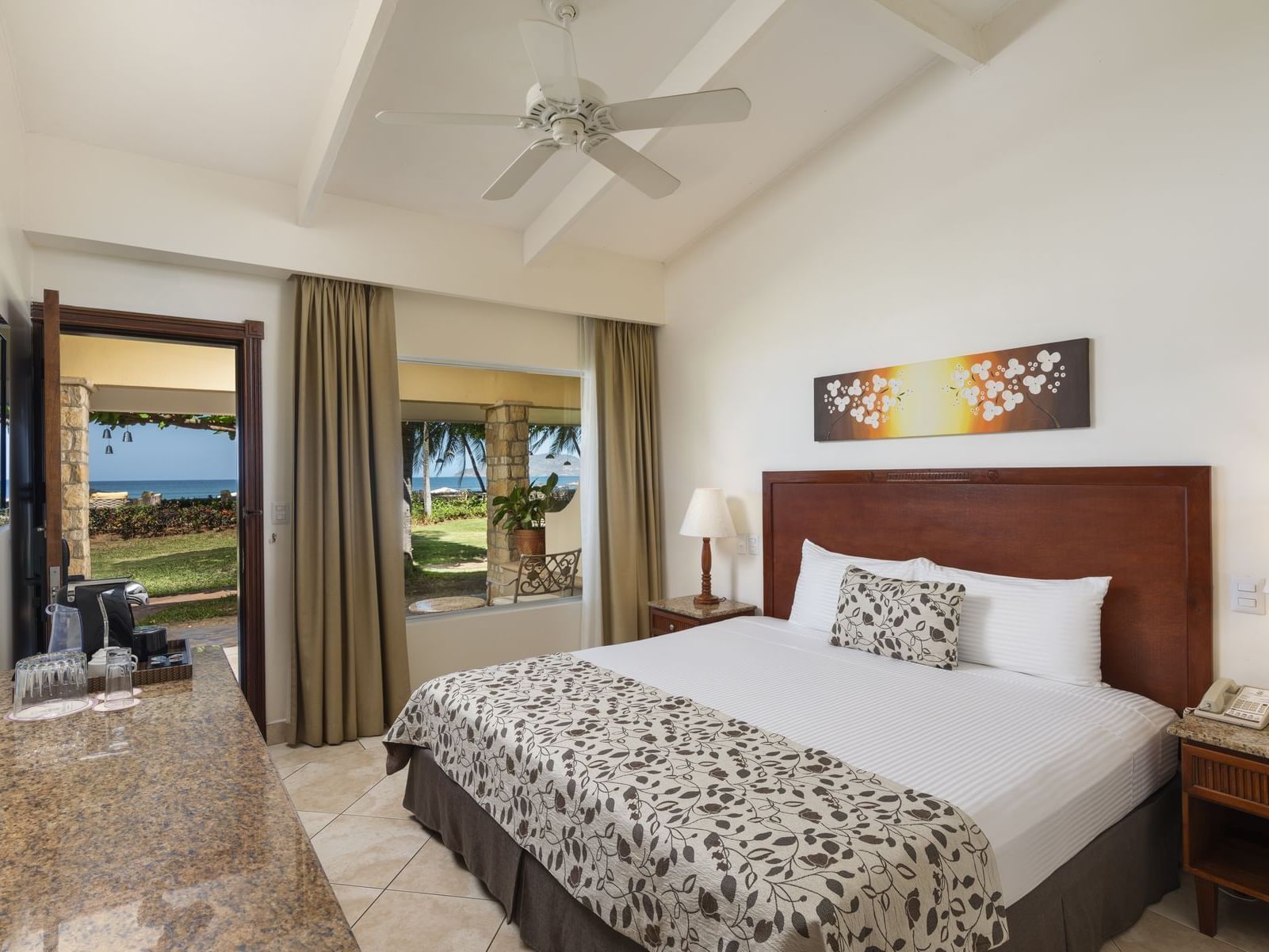 These charming rooms offer a feeling of relaxation and have beautiful ocean views. (See map below for its location)
Read more
Tropicana Area
The moment you enter the grounds of our Tropicana area, you will know you are somewhere special, the style and elegant decor are noticed immediately. Slip into the calm of our Tropicana area offering easy access to the quiet Tropicana pool.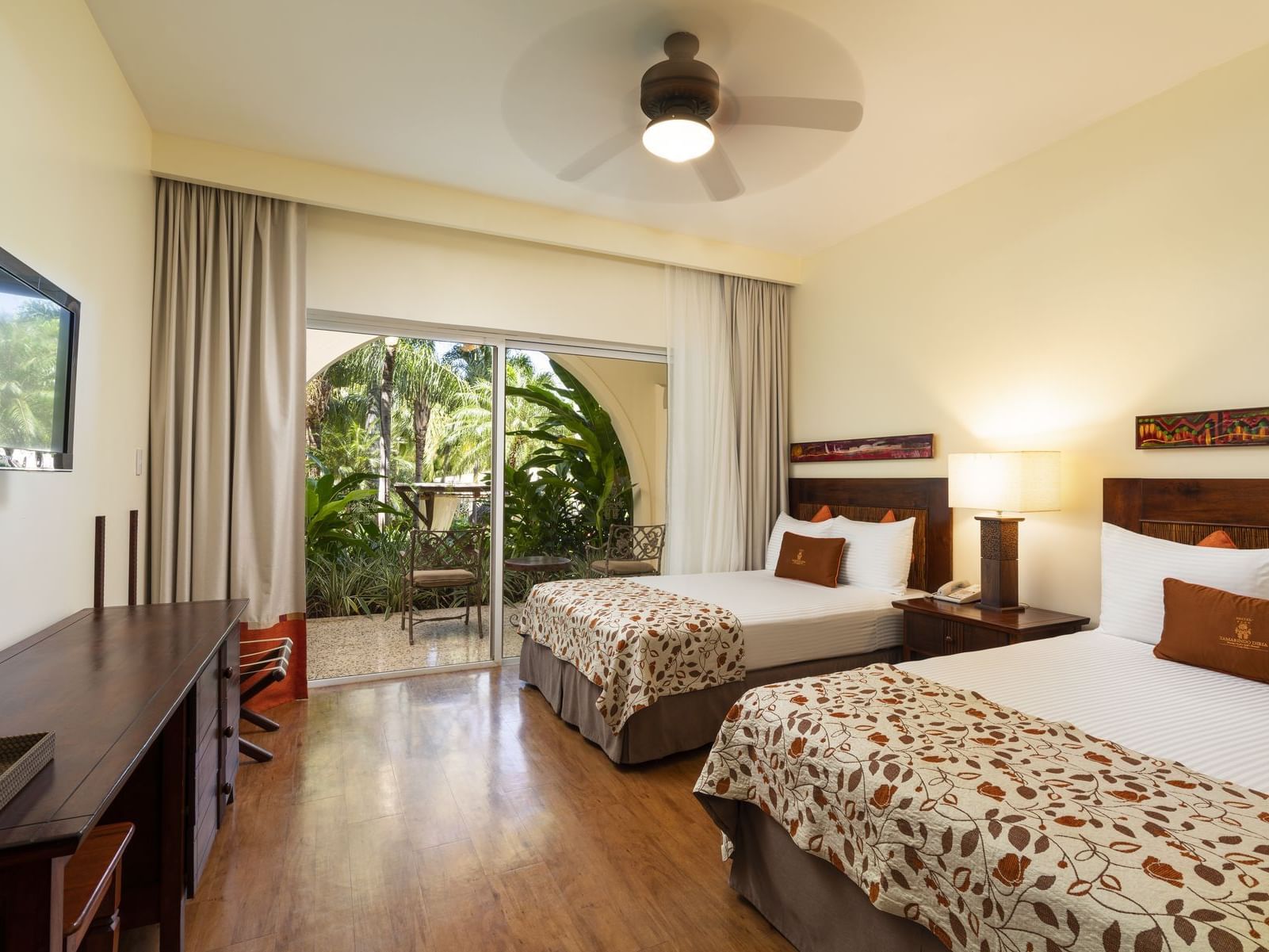 These rooms are located within our quiet area and It's perfect for relaxation. (See map below for its location)
Read more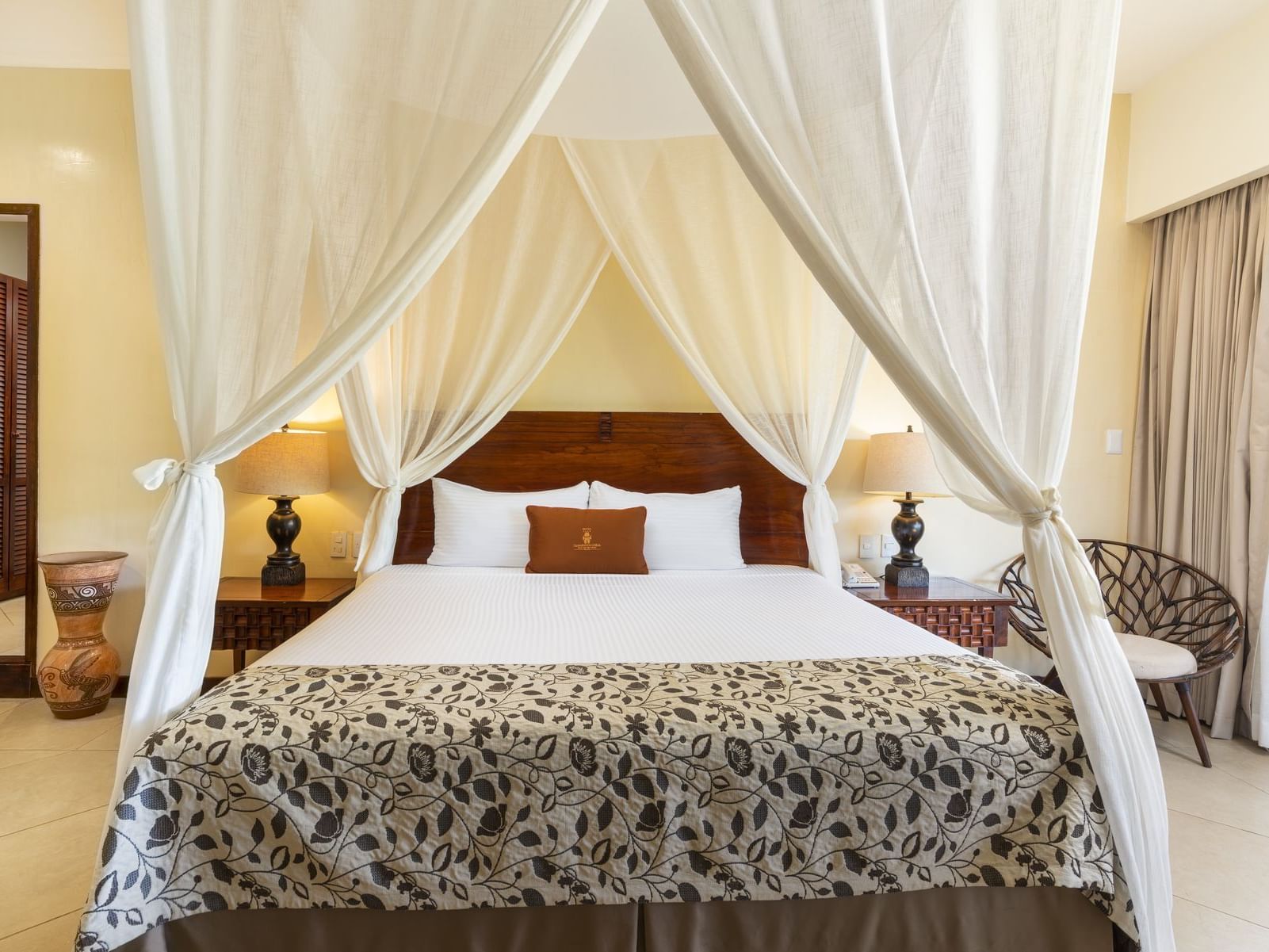 This complete room it's perfect for your honeymoon or romantic getaway. (See map below for its location)
Read more
Family Area
In Family area you will find our family-friendly lagoon-shaped pool (one of Costa Rica's largest and most beautiful scenic pool) surrounded within a stunning tropical garden environment and pre-Columbian sculptures.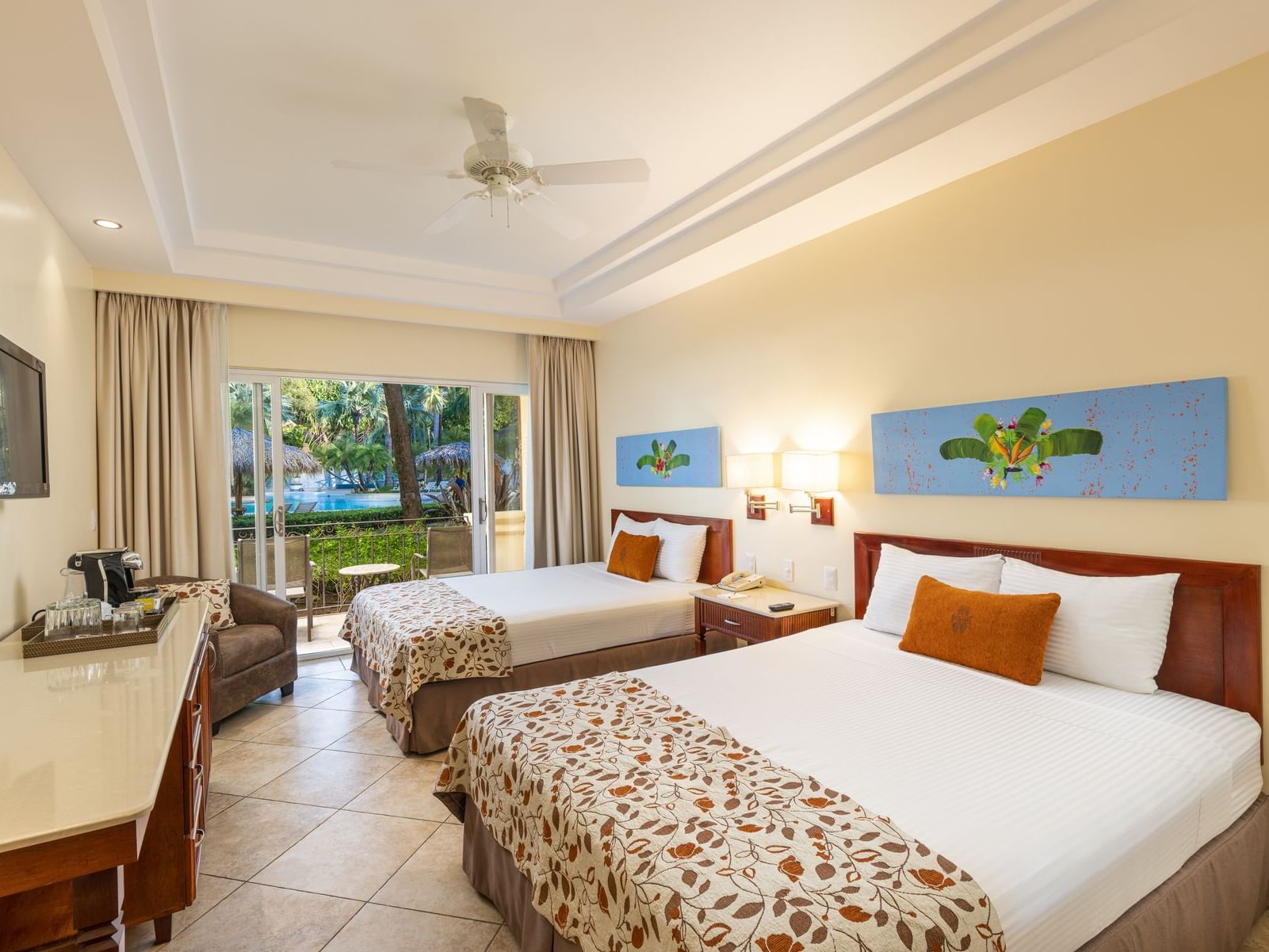 In an attractive and tropical environment, furnished in the classic DIRIA style with a terrace or balcony. (See map below for its location)
Read more