Tamarindo DIRIA
Welcome to one of Costa Rica´s most iconic beachfront resorts, located right in the heart of Playa Tamarindo!
Greetings from our family to yours! Our family owned and operated beachfront resort has been especially designed for guests seeking a relaxed, family friendly atmosphere, while enjoying unparalleled service and amenities.
While Tamarindo Beach Resort is located in the heart of the charming beach town of Tamarindo it is also placed directly on Playa Tamarindo, one of Costa Rica´s most famous beaches.
This unique location invites you to explore the vibrant beach town life with all its restaurants, bars, and shopping, while also offering pure relaxation in our ocean front gardens or while enjoying 1.8 miles of white sand beach, just a few steps from your room.
With over 30 years of tradition Tamarindo Diria offers you a truly welcoming hospitality, based on Costa Rica´s main slogan "Pura Vida", which translates to PURE LIFE!
We can´t wait to welcome you, to create a vacation filled with memories to last a lifetime!
STAY
A home away from home! Get comfortable in one of our charming rooms just a few steps from the beach.
Our more than 240 rooms are all equipped with a wide range of amenities, which will make you feel right at home. Most rooms feature stunning views to either the ocean, our tropical gardens or one of our pool areas. Spacious terraces or balconies invite you to enjoy tropical paradise within the privacy of your room.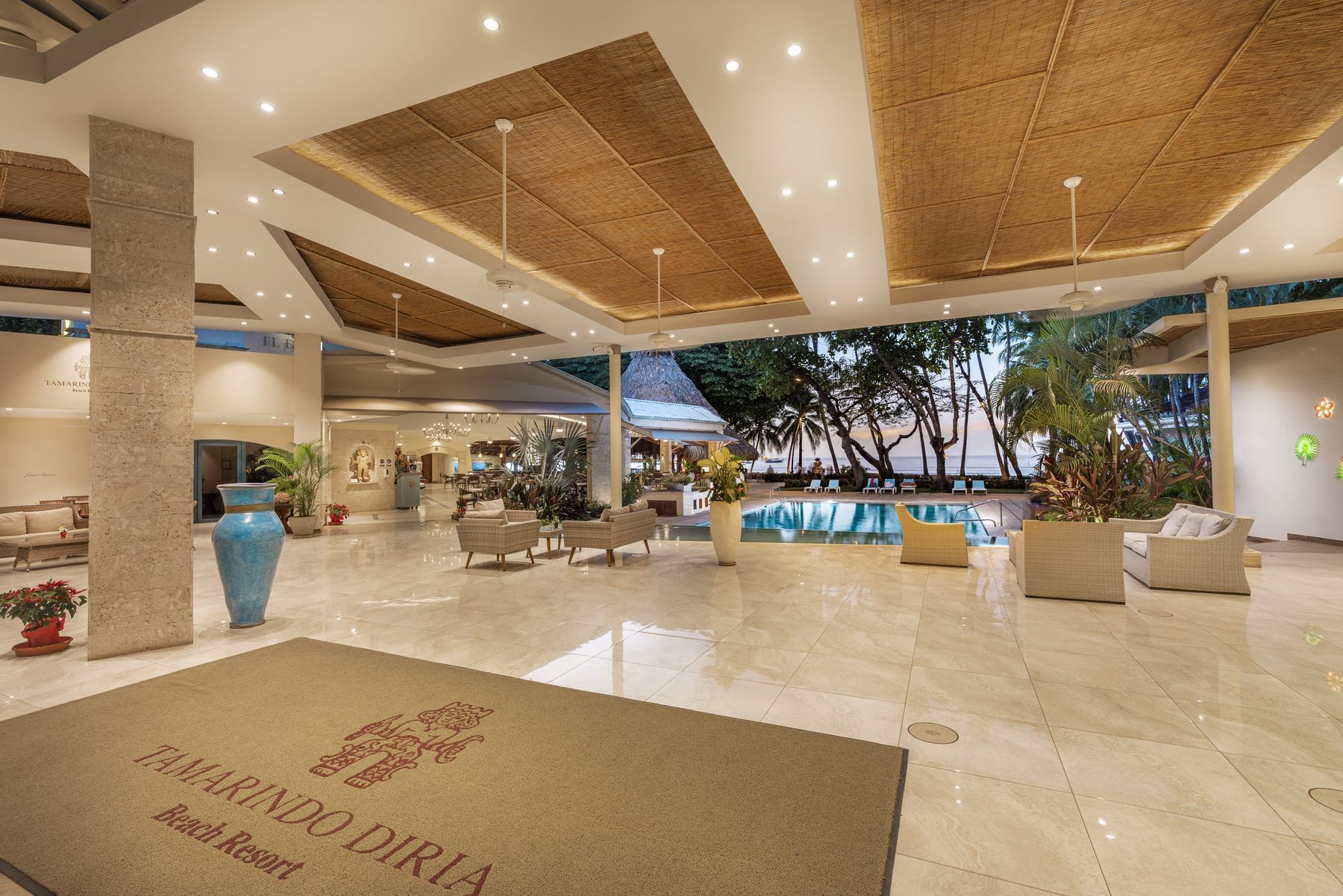 Cuisine
Tamarindo Diria Beach Resort guests can explore an impressive array of different cuisine with many unique dining options. Our variety of different restaurants will ensure to suite every mood. Ranging from a relaxed atmosphere and international cuisine in our Brisa Mar Restaurant overlooking the entire Tamarindo Bay with unparalleled ocean and sunset views, to brick-oven pizza at Restaurant Nari, authentic Mexican fare at Ay Caramba, to elegant outdoor dining at El Pelicano.
Attractions
When planning your vacation in Tamarindo, our hotel staff and concierge will be happy to recommend things to do and assist with arranging tours, excursions, and activities. Find out more!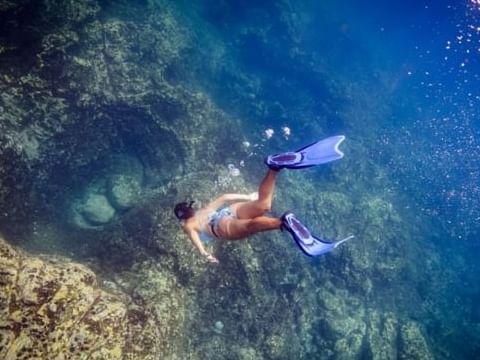 Scuba Diving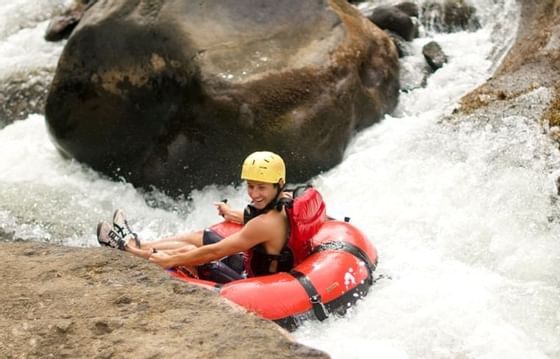 Tubing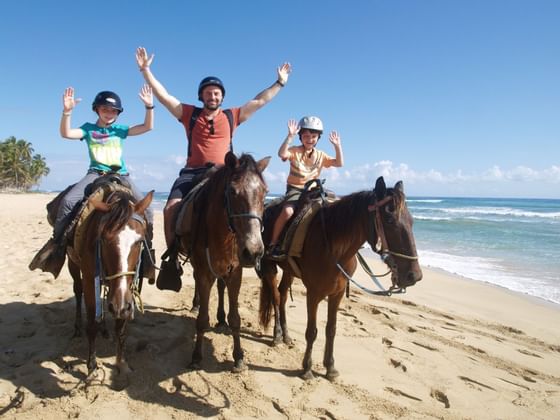 Horseback Riding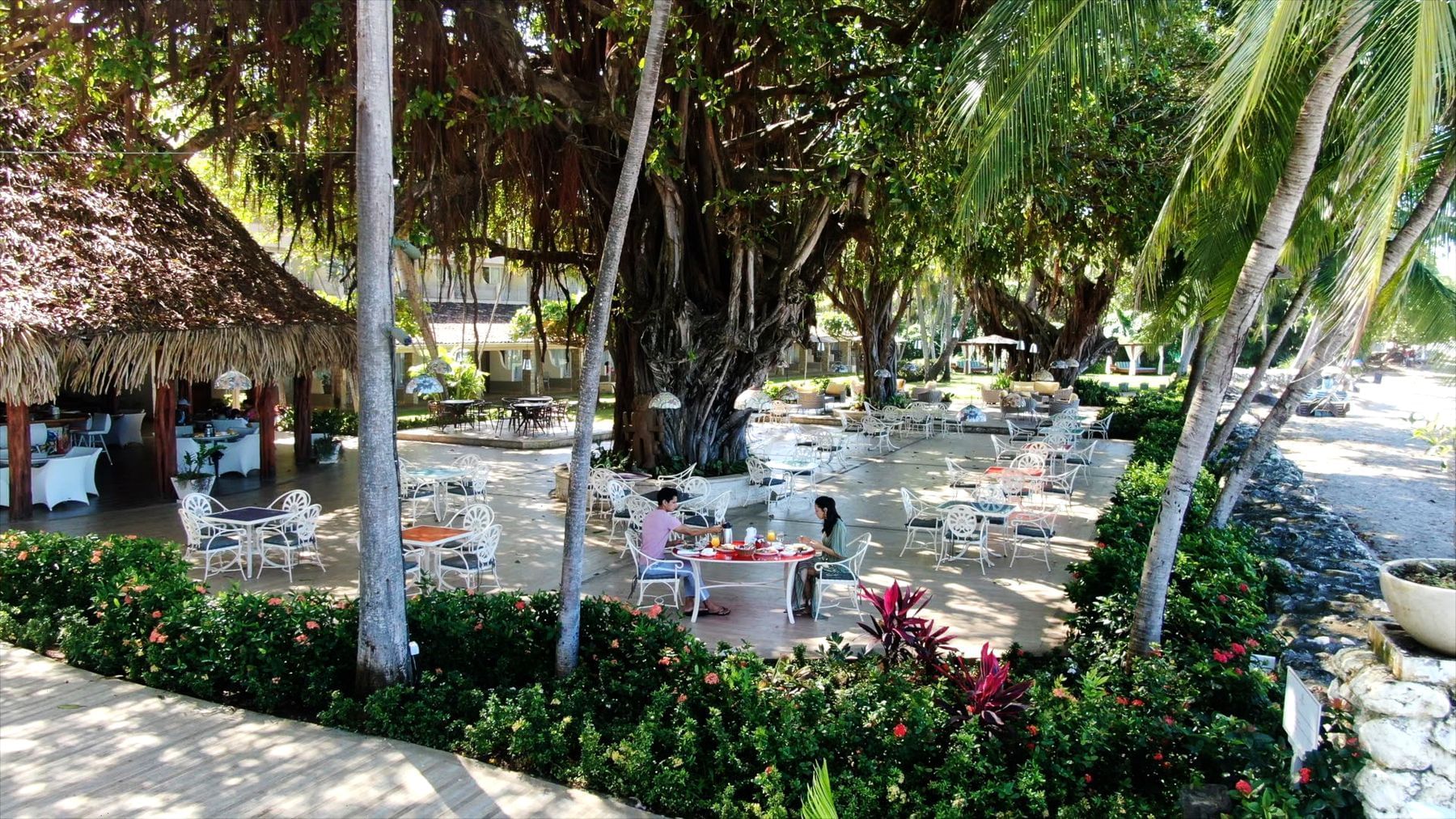 Paradise Resort
Tamarindo Diria Resort consists out of three different pool areas. Each one featuring its own style and beauty. All of our rooms are located within one of these three areas.
Our beachfront pool area is located a few steps from Tamarindo's white sand beach. It is surrounded by stunning tropical gardens, with palm trees that seem to reach the blue sky. Dip in or relax in own of the comfortable beach chairs, while enjoying the most amazing view of the endless Pacific Ocean and the most stunning sunsets you will have ever experienced.
Our scenic pool is one of the largest in the area. Gently sloped edges allow you to wade into the refreshing water. This pool is surrounded by beautiful gardens and antic sculptures and features a jacuzzi, a waterfall as well as tiki-style swim up bar.
The Quiet Pool is located within our adults only Tropicana area. In this area you can relax on one of the lounge chairs or day beds. Tropicana also invites you to enjoy a cocktail at the swim up bar.
Reviews
Please read our most recent reviews to experience Tamarindo DIRIA through the eyes of your fellow travelers.
Beautiful Resort And Great Location

We stayed in a beach front walk out room. Loved the proximity to the gorgeous beach. Loved the grass lawn leading to the beach. Beautiful and interesting shade trrees. The pools were lovely and clean. Property seems well maintained. We had grreat AC and plenty of hot water in the shower. Rooms an the small side, but all amenities worked well. Buffet breakfast was terrific wiith made-to-order eggs. We find it difficult to understand how this hotel ranks in the middle of the pack. It is beautiful the location in the middle of town and the many pools and restaurant options.

Date of stay: November, 2021.
Paradise

This place was a dream!! So beautiful, amazingly nice staff that truly care about your stay, great food, great location, the dream view!!! 100% strongly recommend to stay here! We felt so welcomed here! :) thank you for the best experience in Costa Rica

Date of stay: November, 2021.
I Want To Go Back!

This is the best beach hotel I've stayed at in Costa Rica and we loved the town. Guest room: Large tiled shower stall with rainwater shower. Nice toiletries and even a shower cap. Generously sized guest room with refrigerator. Views of pool from sliding door and personal balcony. Good-sized closet with hangers and shelves. Good maid service. Polite and professional maid. Exterior property: Grassy area with lounge chairs in the shade. Beautiful views of the Pacific Ocean. Beautiful trees and flowers throughout the well-maintained property. Dining: Free breakfast buffet served to guests. Decent food. Good coffee. Breakfast in outdoor area facing ocean. Polite and professional food service personnel. Pools: Several pools. Family pool with infinity warm (not hot) tub. Nicely decorated with pre-Colombian art. Fountains and a waterfall flowing into pool. Large sized with comfortable temperature. Welcome drink from swim-up bar. Optional tours: Front desk with friendly tour people. Multiple trips, including zip line, horseback riding, nature trips, etc. Location: Walking distance to all shops and restaurants in Tamarindo. We loved this place and think we will come back one day.

Date of stay: November, 2021
Best Hotel

Service was outstanding,their attention to you is outstanding. They go above and beyond to help. The food was the best, breaskfast was to die for, fresh and made to your order.The location was great. Stayed on the Ocean Sunset Ocean View beach side. Room was very clean. In walking distant resturants, shops, etc.. highly recommend

Date of stay: November, 2021